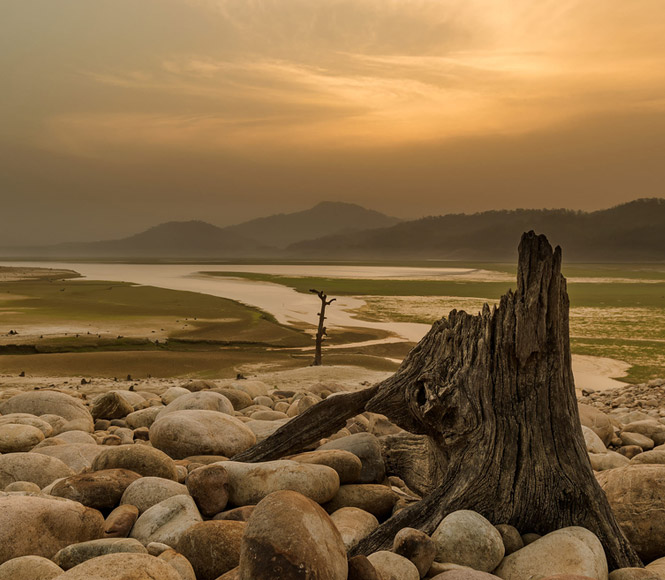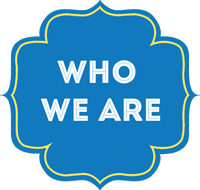 All good things, especially travel stories and anecdotes are better shared. So here we are!
So, come share our joie de vivre and unquenchable passion for exploring the planet, we call home.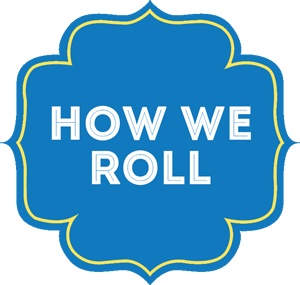 Overlanding in India with Voyages Overland will help you see tourist hotspots along with offbeat locations and everyday lives in the states you travel through.
A longer expedition gives you time to acclimatize to the road and the truck, find your sweet spot, form lifelong bonds and friendships with fellow travellers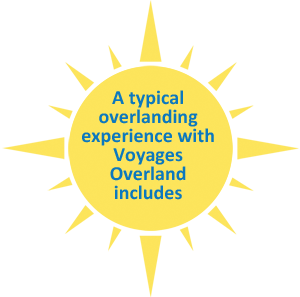 Visits to local markets to indulge in retail therapy, buy local ingredients, and memorabilia;
Spending several nights under the stars;
Travelling through the heart of the country;
Exchanging travel stories over bonfires and so much more.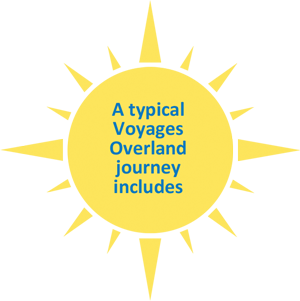 Between 12 to 18 travellers;
A Tour Leader who will guide you through the entire trip and narrate stories over a bonfire;
A driver who knows local roads like the back of his hand;
A chef who will make sure you come back to a hot meal after a day on the road;
A guide who knows the town, the ecosystem, and the hotspots but most importantly, all the offbeat nooks and corners that you will not find mentioned on travel websites.
And finally, a fully equipped, shiny, happy truck.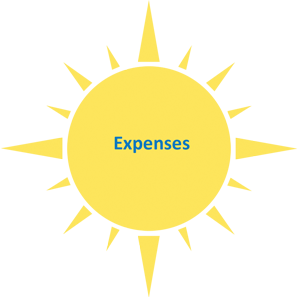 The expense incurred for the trip covers accommodation, food and travel.
Over the fixed price, your Tour Leader will cover a variable amount as part of the kitty to cover overheads and optional activities during the trip.
Kitty will be collected in INR/USD.
Please refer to FAQs for more details.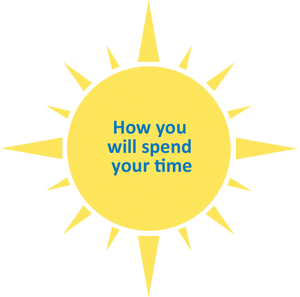 Expect a good balance of traveling time, local activities and sightseeing, and some quiet personal time.
Expect to spend a good amount of time with like-minded fellow travellers.
You'll either camp out or indulge yourself in lovely eclectic boutique stays.
You will eat local and you will eat well.
You will walk, you will hike, and you will have immersive experiences that have been putting India on traveller maps across the world for centuries.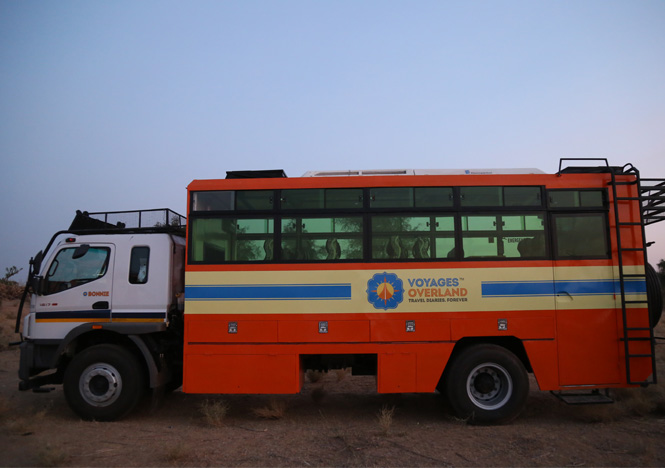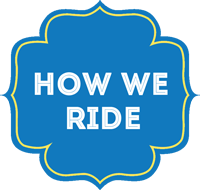 Overlanding vehicles in history have been everything from trucks to SUVs, camper vans to state-owned buses or cycles to motorbikes.
But we live in times with more technology at our disposal. Our vehicle stays true to the word for seasoned overlanders, yet makes overlanding expeditions a little less intimidating to those who are just getting started.
But the best part of it all? Our vehicle is a colourful, unassuming, sturdy, off-road capable TRUCK, with a personality of its own! From a self-help kitchen to a separate utility vehicle, washing machines to roof seats, charging points to top notch speakers and audio systems – we have you covered.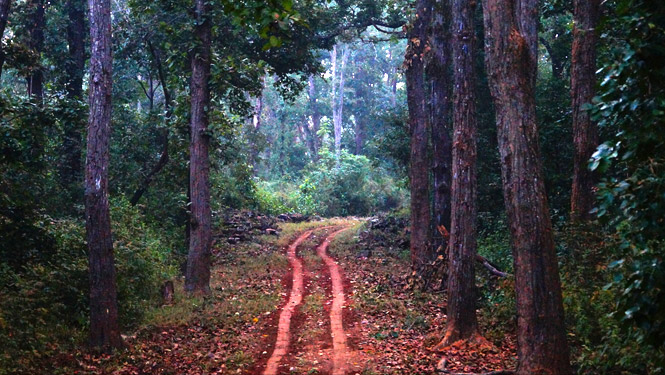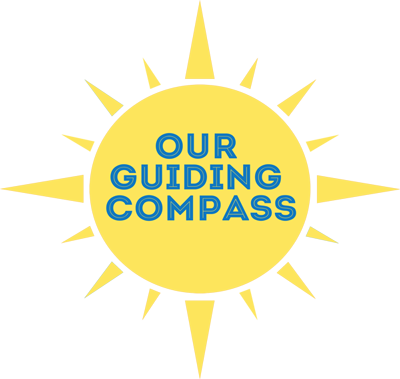 We're safe
Our itineraries are handpicked through a network of friends, family and known spots across India. Our crew consists of people we know and trust. Solo travellers too have assistance at hand, as well as a local mobile number.
Our trucks come equipped with personal lockers where travellers can store their daypacks, laptops, credit cards, cash and passports.
If a traveller gets unwell during the trip, they will have first aid at hand.
We know India
From tourist hot spots to offbeat locations in India, from safety red flags to the people we can trust, we know all there is to know about traveling in India. Because we have done it ourselves, several times over.
We believe in responsible travel
With years of traveling experience behind us, we believe that even the most responsible travellers take from the ecosystem more than they are able to give back.
Our crew is trained to respect people, cultures and local ecosystems, be conscious in the display of wealth and privilege, generate employment in the tiniest villages on our itineraries, and encourage cross-cultural sharing.
Sustainable, eco-friendly choices form the core of all that we do.
From solar alternatives to upcycling and recycling, from camping more often than hotel accommodation to preferring reusable supplies on our journeys, from buying local to staying on trails to avoid disturbing the natural ecosystem, Voyages Overland is committed to responsible, eco-friendly, carbon positive travel.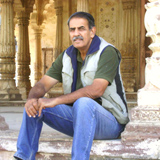 Col. Jaidev Singh Rathore
Colonel Jaidev Singh Rathore, a die hard cavalier, has 34 years of experience being an outdoorsman and adventurer. Having travelled the entire length and breadth of the country, he possesses in-depth knowledge of places, cultures and people. He brings with him a strong perspective of safety, security and a keen eye for meticulous planning to Voyages Overland. Developed over the years in service, he has a strong network of known individuals even in the most remote border hamlets. That goes into keeping our itineraries and accommodations safe and yet, always off the beaten path.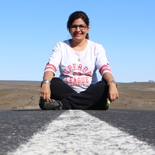 Bhairavi Sagar
Bhairavi Sagar, a successful serial entrepreneur and a trusted customer experience expert is a traveller at heart and a hands-on road travel enthusiast. She has overlanded through 50 countries including the remote towns and villages of Europe and South America. Having circumnavigated Iceland and travelled through Europe solo, she has the experience and foresight to see miles ahead down the road. Bhairavi's passion for travel and a heart that never moved out of the 70's brings an eclectic flavour that forms the very core of Voyages Overland. Her never say die attitude, eye for detail and fervour for responsible tourism further solidifies our belief system. Bhairavi is responsible for end-to-end operations and building 'amazing experiences' for overlanders who travel with us.